Current Trends in Website Design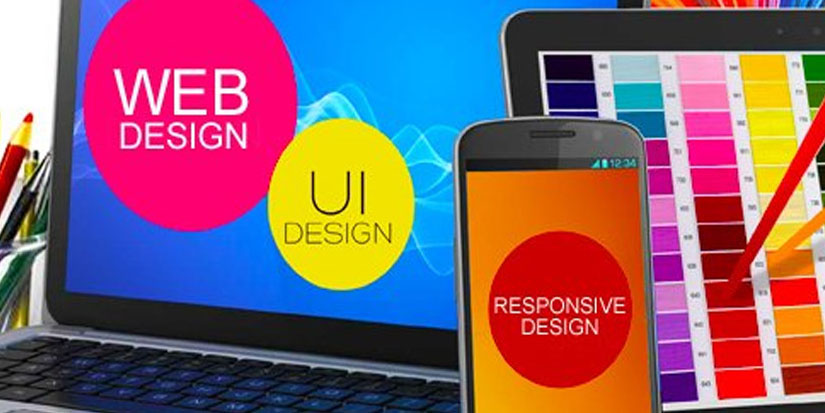 Current trends in website design see a major shift from the more traditional and realistic type of website to a more contemporary flat and vector based style. This includes employing the use of polygon shapes, metro style grids, web icons, contrast shapes and infographics which considering it all are simple but automatically command attention, giving your site credibility and gorgeous visual appeal.
This contemporary approach helps to create a look that is sleek and innovative, perceived as a refreshing break from tradition. I'll now briefly go through the main components that will get you a modern, sleek website to command the attention you deserve.
Use of Colour and Typography
The use of strong contrasting colour and boxy layouts helps make navigation extremely intuitive and eye catching. This approach proves true to the age old adage that 'less is more'. An emphasis on crisp and clean typography further helps in making your website design flourish. Colour management is integral to the moods that the site promotes aside from emphasizing your brand of course. But more essential is the use of contrasting or vibrant colours to flag something important.
Panel and Buttons
Panels and buttons are one and the same thing, created with the most basic of geometric shapes – the square and rectangle. Used as thumbnails, housing icons and images, these shapes consolidate tasks and speed up use by excluding superfluous graphics, just relying on the energized main user interface.
At the end of it all, aesthetic appeal is great to the eye, but a site still needs to be seen to be appreciated. It's like having the cure for cancer in the middle of Sahara desert. Everybody may be dying for your cure but nobody knows you exist. So how do you get your website noticed from all the 200 million websites in existence as you read this. More importantly, how do you reach your target audience? Well? That's a post for another time…