Web Design and Development 2016 Trends Part 1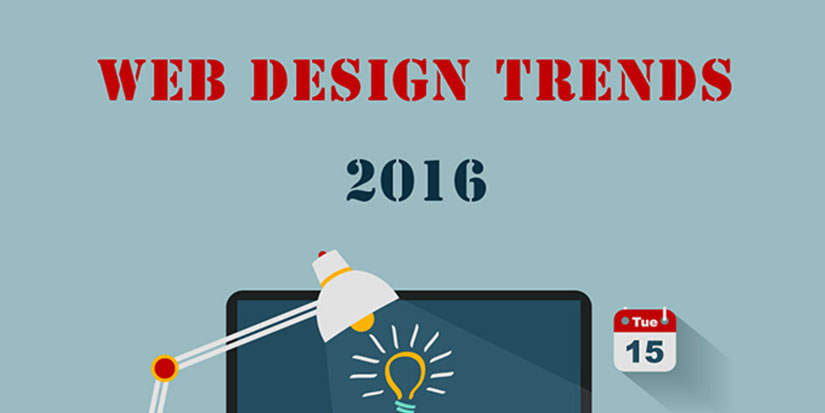 Like anything else in the world, web designing and development is a forever changing aspect in today's world. Things come and go. New aspects are introduced, preferences are taken into consideration. After all we are doing this to please all end users.  As web developers take into considerations the wants and needs of clients they also have to bring in these changes to light to them as well…. Take what's new and what's effective for the user to have a well operating and responsive and more interactive site. We are going to look at some of the trends that as web developers and also the clients have to look at or consider for these effects or requirements to come into play to have a much much better experience with any site!!!
1) Usability
In 2016, design will be all about the user. User experience (UX) will indeed be the new black.
No one will care about how cool your design looks, if it's not usable.
Engaging your users really comes at the front in 2016. It will be really difficult for you to grow your online business if you don't take user experience into account.
2) Responsive Design
We all know a responsive site is not optional anymore. Today, mobile is already the "first screen". When it comes to rankings, Google is literally crushing sites that don't offer a mobile-friendly experience (their latest Quality Search Guidelines for Raters say so).
Usability is very important in all platforms. And since mobile is now the first screen, user experience on mobile phones is key. A good responsive design will have perfect usability on mobile screens. Hiding a desktop function for mobile users is not an acceptable solution anymore.
As a rule of thumb, if your users can't fully experience or enjoy your website while using their phones on their daily metro commutes, then your whole site needs to be revised. In 2016, all your graphic design and artwork will have to adhere to the rules of responsive. Which means "no one size or format fits all".
Responsive design will reach logos, banners, hero images and just about any piece of visual content you can think of.
The best example of this is the recent Netflix brand redesign. They unveiled a new visual identity, rebranding their logo and all graphic materials, but they did it following responsive design principles.
3) App inspired web design
Not surprisingly, people are getting more and more used to faster browsing experiences in native apps. Designers have long proposed that websites should learn from app design's quick wins (speed, zero distractions, tailored user experience).
Now, marketers are catching up on this trend. After a time in which login areas were frowned upon, more businesses will bring them back, either to add app-like functionalities or to add a level of 'exclusivity', as the web becomes a more and more saturated place.
Remove all unessential information and let the user interact with your content as fast as he can.
4)Modules and modular text
No one likes to read a dreadfully long blurb of text, ¿right?
The first trick to breakdown long texts in the web was to try to write in short paragraphs (see, I'm doing it here all the time?) But later, design came to the rescue and offered a modular approach to web page layout.
Modular design is a technique where everything is built using a block grid pattern. But this doesn't mean a boring pattern, like a chessboard. In fact, it can mean exactly the opposite: hard to anticipate patterns, that makes it easy for us to read and be interested in the different parts of a website / brochure / book, etc.